Here's the story: I was miserable.
I was about to graduate college and I was in a bad place. Have you ever been in that situation? Where you wake up one day and realize you're entirely miserable for a myriad of reasons?

You're overwhelmed. You're underutilized. You lack excitement. You feel "off." You hate your job.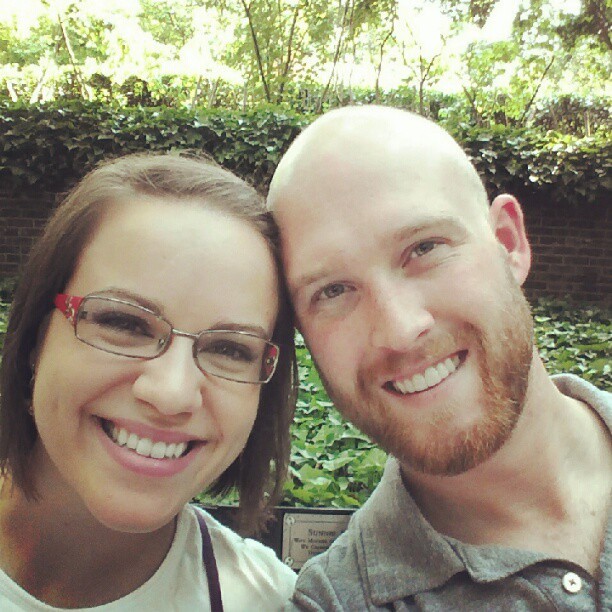 That was me in the winter of 2012. (The photo here is of happy times in summer of 2012 - such babies!) First of all, it was a gross, cold, winter. I was about to graduate college. I was overwhelmed by having just purchased our first home, and adopting two rescue dogs. I was feeling generally lost-at-sea about my future. The worst part was...
I was working full-time at a company that didn't value my skills, my enthusiasm or my gender.
I had heard that gender discrimination was still "a thing" but had never experienced it. And I'm lucky to say I only experienced it on a very, very small scale. It's. The. Worst.
So I picked up cross-stitching again.

It was a hobby I'd enjoyed as a child, and in an effort to assuage my misery, I began seeking out hobbies, music, and food that could be classified as "nostalgic." It definitely helped my mood to improve. I poured my energy into my projects. Namely, I saw an example of a cross-stitched family portrait and liked the idea but not the patterns. So I made my own, and Stitch People was born.
Creating and selling custom cross-stitched family portraits changed my life.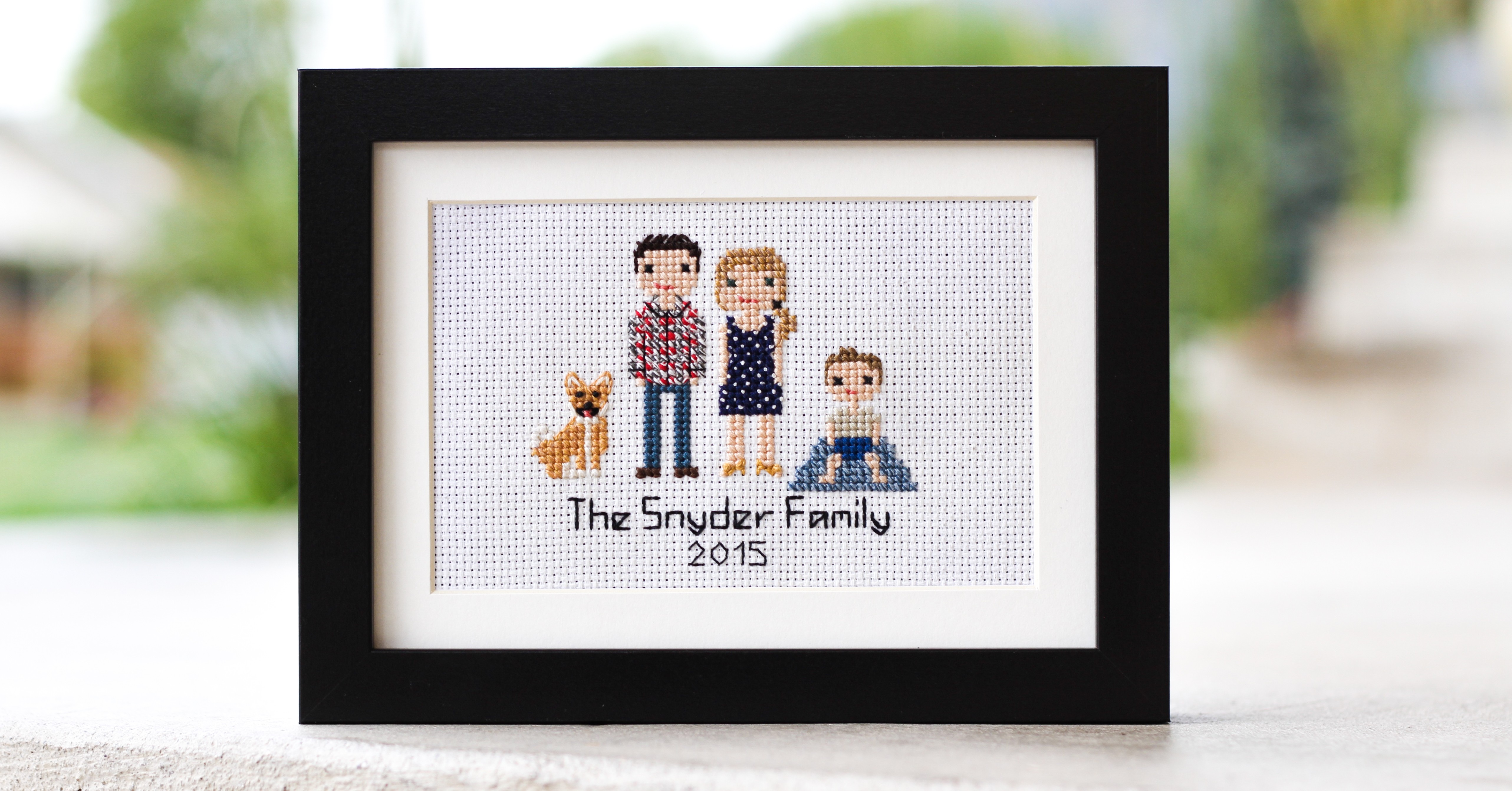 I began giving my portraits as gifts, then selling my portraits online. Then I developed the "Do-It-Yourself Stitch People" book, because I saw that people wanted to make their own portraits themselves. And now I see that people want to sell portraits, themselves, too.
So just like the DIY Book, I have worked with Spencer, my hubby and business partner, to pour all our knowledge that he and I have accumulated through our years of running our business into a course for you to get started with your own home-based cross-stitch business.
Selling cross-stitched portraits WILL CHANGE YOUR LIFE.

I repeat: Selling cross-stitched portraits WILL CHANGE YOUR LIFE.
Work from home. Be your own boss. Set your own hours. Be creative.
These things are within your grasp.
This isn't a gimmick or a tall tale. With Stitch People, I was able to stick to working enjoyable part-time jobs, and work the other "part-time" at my home, eventually quitting my other positions and ONLY working for myself. And you know what that means? Setting my own hours, taking my own orders, doing business my own way, and being my own boss.
Nothing is more freeing and empowering than working for yourself and we can give you the tools to do it, too.